Sprinkler Pipes are one of the most in-demand products on the market due to their widespread use in agriculture.
Our company is the leading Sprinkler Pipe Suppliers in Ahmedabad and provide the best quality pipe at exclusive pipes. They are made using the premium quality raw materials which provide them the superior quality. They are used for the spraying the water throughout the nozzles in order to get the maximum water efficiency.
These pipes help in water conveying from the main resources to the cultivation field by making use of the spray technology. And, it's a boon for the land which have irregular crop cultivation and requires cool breeze. The sprinkler pipes provided by the Aim Poly Plast are manufactured using the anti-oxidant, UV stabilizer, anti-aging, environment stress crack agents which provide them the longer shelf life.
The sprinkler pipes provided by us can be used for the following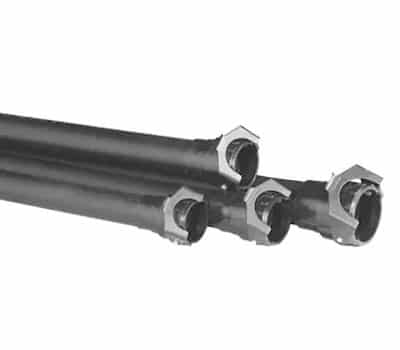 These sprinkler pipes are available in wide range 63mm, 75 mm, 90 mm sizes which can be chosen as per your requirement. And, we are holding the great expertise in this fields and have served thousands of clients worldwide.
The best solution related to this sprinkler pipe is provided by our company at a reasonable price. We are the prime manufacturer of the sprinkler pipes in Gujarat & also the Sprinkler Fittings Suppliers in Ahmedabad. In case of any requirement related to these pipes kindly approach us.